The future is 100% based on partnership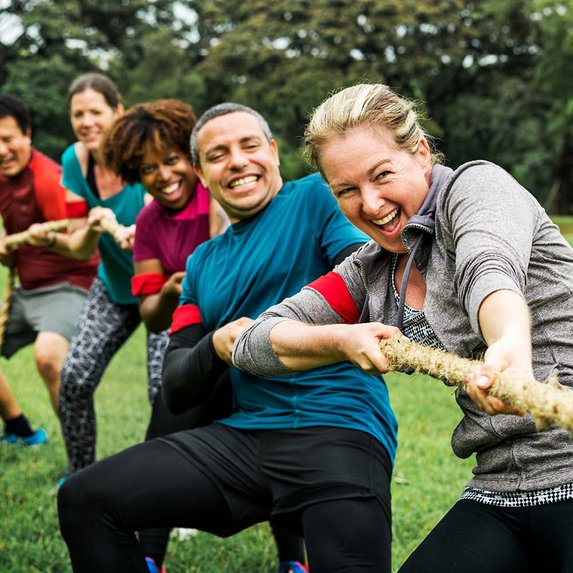 We are still a family business. With 300 employees and numerous suppliers from all over the world. Because running a company like a family has nothing to do with size. But with attitude and heart. It is the love for special things that spurs us on every day. The love for what we have been allowed to do for more than 60 years and for those with whom we are allowed to do it. It is a matter of the heart for us to support our customers so that their customers can (with) give love. We work together, directly, intimately - in a family atmosphere. Always with the goal of creating an optimal solution for everyone. Employees, suppliers, partners and customers. In this sense: Welcome to our family!
Customer focus
We work together with our customers as 100% partners, focussing on customer satisfaction, which we achieve with maximum service. In order to improve where necessary, we record the requirements of our customers through systematic customer surveys and also our performance as a supplier and partner.
Continual development
The fact that the market is constantly changing means that we also cannot stand still. We base what we do on the solid business relationships we have developed over the years. We are able to continue to grow and build on our market position not only by carefully tracking the requirements and needs of the market, but also by staying one step ahead of them.
More responsibility
We look beyond the boundaries of our company towards our business partners, all the way to the end customer. Thanks to the close ties we enjoy with our partners and the resultant customer expertise, we are able to lend a hand in a timely manner and provide recommendations. If our customers and their customers are happy, we're happy!
A passionate approach
We love what we do! We approach our work with curiosity and commitment, are able to take criticism and keep an open mind. Each of our employees helps to contribute towards our customers' satisfaction and the success of the company. We promote an atmosphere based on integrity, respect and support – which has seen us awarded with several accolades naming us a top employer.