The trendiest interior pieces of the season
Every season a whole new world of range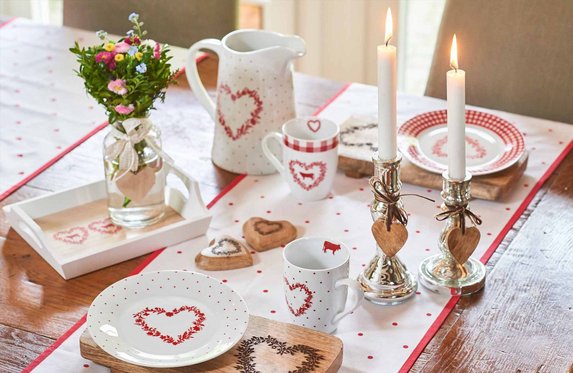 One thing is certain – this year will be dominated by bright colours. Wholesale decor trends have arrived in the form of colour blocking with its popular colour combinations of pink and orange or red and green. Golden details provide a contrasting, elegant and glamourous flair. This stylish look also works well for gardens, where dark decor trends create a modern atmosphere: It's the perfect setting for lively dinner parties.
The sculptural forms previously mentioned also create one of many different wholesale decor trends. Flowing, curvy shapes are highly sought-after right now due to their connection with nature and calming effect. Decorative elements in organic, curved shapes create a particularly beautiful contrast to linear furnishings. Your customers will love this wholesale decor trend.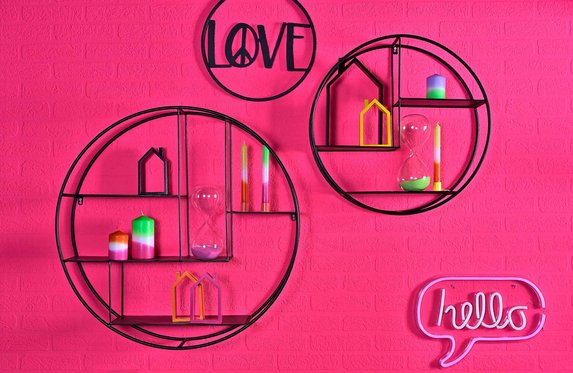 Colour blocking
If we take a look at the colour scheme of the 2024 decor trends, we'll find bright colours that can be playfully combined. The colour blocking wholesale decor trend can be used as an individual accent or all-over look. The interesting play of opposites of these wholesale decor trends brings depth and vibrancy to every room. This 2024 decor trend can be implemented in a flash by combining contrasting colours with one another. Among others, our range reflects this interior trend in the product categories vases or home textiles, such as decorative cushions.
Designs inspired by nature and natural materials
Nature remains one of the most popular sources of inspiration for designers worldwide. Nature-inspired designs and colours have evolved into a real highlight when it comes to interior design and wholesale decor trends. After a stressful day at work, many people find peace and relaxation in nature. It is precisely this grounding feeling that these wholesale decor trends bring to every home with their nature-inspired designs.
For the same reason, natural materials such as untreated wood, rattan and sisal are currently in high demand. Lamps and elements made of aluminium as wholesale decor trends discreetly create a stylish, rustic living space.
Customers who love nature will adore the designs we offer within our natural product lines. Home accessories in earthy tones such as camel are brought to life when combined with smoky blue.
Tip: Show your customers how to style their homes with this wholesale decor trend by displaying it in your store. Smoky-blue vases with dried plants can be combined with camel-coloured textiles here. Your personal contact will be happy to assist you in fitting your shop with 2024 decor trends.
Italian charm and boho trend combined
The wholesale decor trends of 2024 bring Italian charm to the living room and kitchen. Ceramic vases, storage containers and crockery in the Mediterranean style recreate that unique, country house feel of Tuscany. This wholesale decor trend is characterised by indulgence and joy of living.
Matching decorative items in boho style awaken wanderlust and create a genuine holiday mood in any room. Pillows with tassels, blankets, dried flowers, candles and candlesticks plus well-placed boho accents all add a cosy and charming touch to interior furnishings.
Luxurious, timeless and modern interior design trends
The interplay between elegance and maritime flair creates a stylish ambience that nonetheless exudes pure warmth. This decor trend features items that bring our thoughts to the luxurious jet-setting destinations of the world, day in and day out. Wind lights and baskets with colour gradients are just some of these wholesale decor trends.
Scandinavian design has become an integral part of the interior design scene. Product lines in this regard feature light-coloured wood combined with simple accessories in black, white and grey tones. Simple, clear and linear designs are always at the forefront. This unique combination creates a warm interior design that perfectly reflects the Scandinavian 'hygge' concept.