Wholesale garden decoration – for your store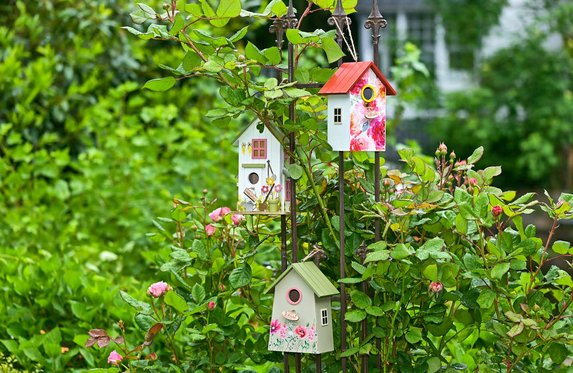 The market is experiencing a trend towards more sustainability in private gardens. Garden owners want to provide food and drink for birds so that they have plenty of nourishment in winter and sufficient water in summer. At BOLTZE, you'll find decorative bird baths and cute bird houses in our wholesale garden decorations to meet this increasing demand. Turn your customers' gardens into a little bird watching paradise. Almost every consumer is now aware of how important bees and insects are for our ecosystem. Create a welcome home for them in the garden with these practical insect hotels from our wholesale garden range. BOLTZE wholesale garden decorations not only enhance outdoor areas but also help support the animal kingdom.
Take a look at our flower pots and vases product category in our wholesale garden decoration range. Here you'll find a wide selection of planters in various colours and attractive designs which are suitable for outdoor areas and look great by the front door or on a terrace or balcony. They provide a bee-friendly plant home anywhere.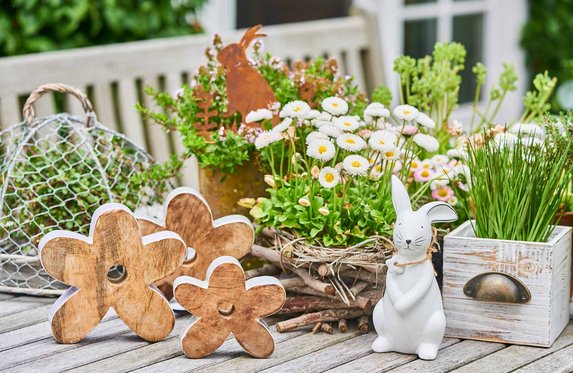 Sustainability is a matter close to our hearts, which is why our company premises and supply chain are environmentally friendly. We've already taken several measures, some of which we'd like to present to you. At our headquarters, we use renewable geothermal energy to heat and cool our offices. We are continuing to reduce business trips by plane or car, opting to use train or hold meetings via video conference instead. Our document processes are largely paperless in order to reduce our paper consumption. Our large, green company premises are also home to 20 beehives run by a local beekeeper.
In terms of production and delivery management, most of our wholesale garden decoration suppliers are certified under BSCI, Sedex or SA8000. We are also expanding our European supplier base in order to reduce our carbon footprint. Most of our products containing wood are FSC-certified. We also avoid single-use materials. We avoid MDF materials and the use of plastic in products and packaging. We are sustainably expanding our range by using more recycled glass, for example. Each day, we work on finding processes that can be improved and made more sustainable.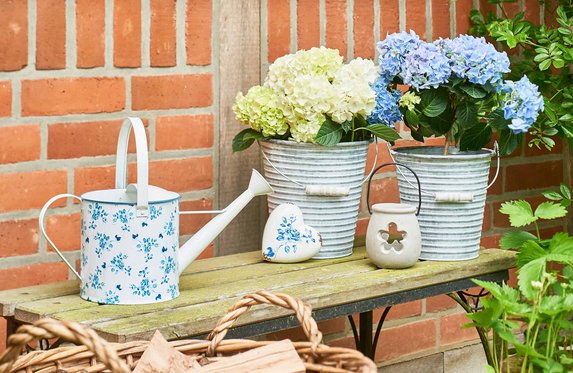 BOLTZE has been a family-run business since 1964 with around 300 employees and numerous suppliers worldwide. Today, the company is in its second generation, managed by Adrian Boltze along with CEO Timo Steinberg, and has become a market leader for home accessories. To this day, cooperation is at the heart of the company's philosophy. We are passionate about supporting our customers with wholesale garden decorations that they can pass on to their customers with love. We work together: direct, trustworthy and familiar, even. Always with the goal of creating the optimum solution for everyone.
Visit us in person and discover our diverse range of wholesale garden decorations for yourself. We present our new products and bestsellers at our elaborately decorated, themed showrooms in Essen and Braak, with a total area of 5,200 m². Alternatively, you will find us exhibiting at key industry events and trade fairs.