Buy storage boxes – for personal organisation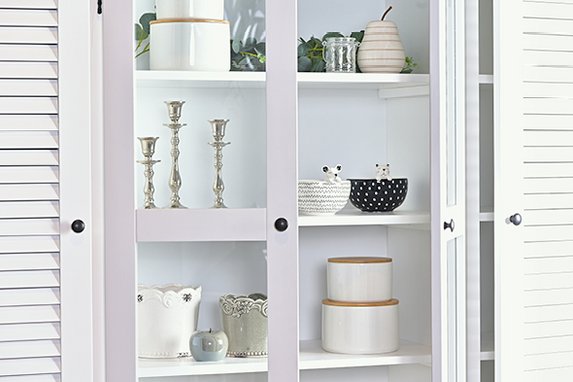 Life is much easier when everything is in its rightful place. Folding boxes, baskets, bowls and storage jars for storing flour, salt or crunchy cookies are ideal for easy access to these items. Our range of high-quality storage boxes that you can purchase from us directly shows that practicality and style go hand-in-hand. Make organising fun!
Since 1964, our goal has been to promote your success as a retailer. To achieve this, we at BOLTZE have focussed on becoming a leading wholesaler for premium goods, quality and service in Europe and worldwide – and we are always in touch with the times. Each year, we present around 11,000 exclusive products in our collections, including storage boxes and clever organisation solutions. You can also discover home textiles, garden decor, lights, artificial plants and a range of seasonal products for occasions such as Christmas and Easter from us. We have developed a multi-stage quality assurance process and carry out our own production checks to ensure consistent high quality for you and your customers.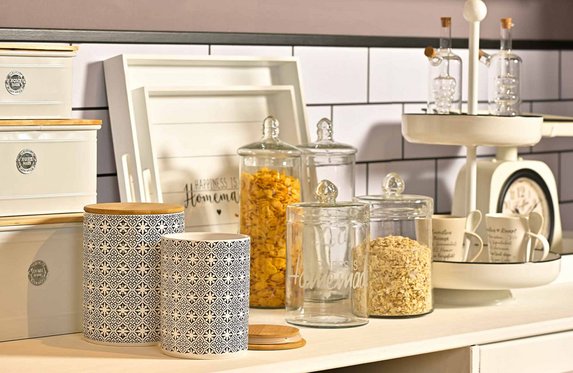 You want to buy storage boxes? That offers numerous benefits for your customers. They are space-saving and are available in various shapes, sizes and designs. In the kitchen, they are useful tools for storing food in the fridge, on shelves and in cupboards. The versions with dividers allow even more options for creating structure and order. These all-rounders can also be used in bathrooms, living rooms or playrooms. Storage containers and boxes will be a welcome addition to your range and are the ideal product for a tidy home.
We have naturally focussed on quality, workmanship and design when it comes to our multifunctional all-rounders. By buying our storage boxes, you will set yourself apart from the competition and can use our many years of experience and expertise to enjoy high-margin products. Our trend scouts and team of experts search for the latest innovations worldwide when it comes to storage and organisation. We present these international trends in our online shop and create a "best-of item" selection for you based on a sound data analysis across all sectors. This means that you are guaranteed a resale when you buy our storage boxes.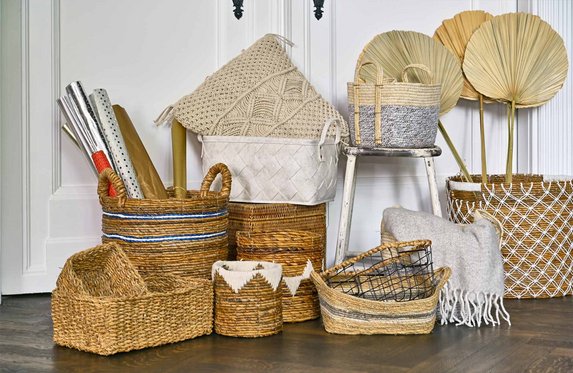 These days, products are often sold in various ways. Stationary retail and e-commerce often work in parallel. If you manage an online shop, then buying storage boxes from BOLTZE is the right choice for you. We have always designed our goods so that they function seamlessly in the world of e-commerce. To save you time after ordering, we have optimised the shipping process for your end customers by offering storage boxes that are ready to ship. Our prices are naturally competitive for stationary retail too. You can also benefit from the use of our professional product images and information for automated exchange of information.
For stationary retail, we offer unique store concepts to ensure the elegant presentation of goods. As a result, you can show your customers how cosy and inviting a tidy home can be by using storage boxes.
Take this opportunity to browse our range. Buy your storage boxes from BOLTZE. Welcome to the world of high-quality products that are guaranteed to make an impression. If you have any questions about buying storage boxes or our range, you can contact us at any time.