Furniture wholesale – latest trends and genuine classics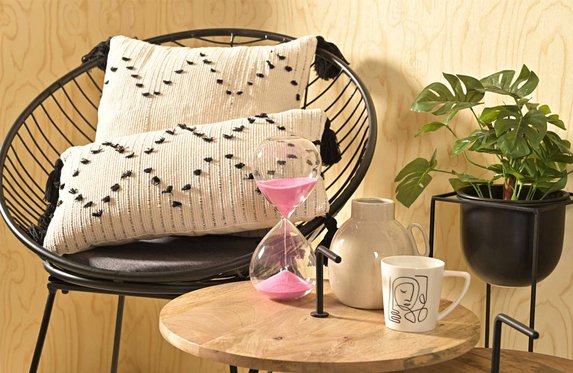 We have focussed on small pieces of furniture. Side tables, shelves, chairs, armchairs, sofas, benches, stools and beanbags – all this awaits you in the BOLTZE furniture range. We use different materials such as metal and wood, or a combination of both, to ensure we appeal to your customers' tastes. Cord, bouclé, velvet, faux leather, rattan, weather-resistant polyester – there is a wide range to choose from.
From classics to creative interior design, we offer everything in our furniture wholesale. Whether you are going for a Chesterfield look, industrial design or work-life blend, feel free to browse our wide range of product categories. With us by your side as a furniture wholesaler, you will position yourself as a leading business for high-quality furniture. In addition to modern furniture we also offer a wide choice of matching home accessories that can be perfectly combined. Create a little home world in your store that will instantly inspire sales. Our wholesale furniture experts will be happy to help.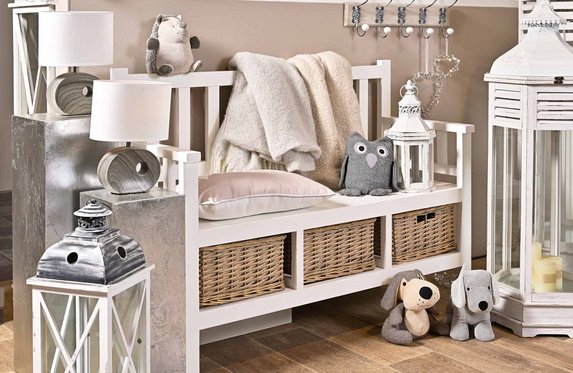 For us, furniture is not just an object. Furniture adds character to a room, creates the right ambience and contributes significantly to that feel-good factor. Depending on the context, furniture also needs to meet various requirements: to inspire, captivate, motivate or simply invite you to relax. Furniture should be stylishly incorporated into the overall design and provide instant relaxation when you come home. That is why you will only find the very best materials in our furniture wholesale along with a wide range of small pieces of furniture in various designs, shapes and colours. We have already developed well thought-out concepts for every living room. Our colour concept covers all trend worlds, which means that you can, for example, upgrade and supplement your seating furniture with matching BOLTZE home textiles. With various styles from many different countries, our furniture wholesale covers all of your customers' tastes. To achieve this, our international trend scouts and teams of experts go on a worldwide search for the latest decorative trends when it comes to furniture and home accessories. Using sound data analyses, we have created our "best-of items" which guarantee resale.
The benefits when choosing us as your furniture wholesaler: you can order exactly what you want at any time, even in small quantities.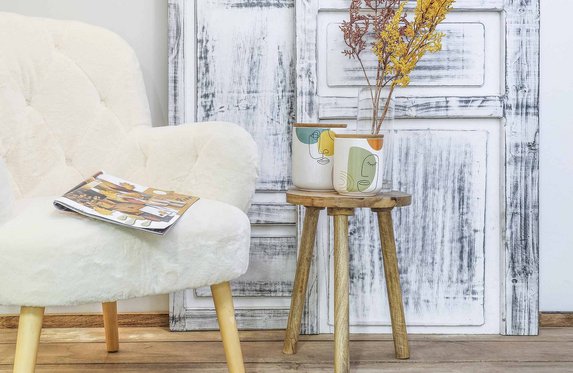 Stationary retail and e-commerce go hand-in-hand today. As an experienced furniture wholesaler, we are always thinking one step ahead and have designed our range to meet all of the requirements for online retailers. Many of our products are available to ship as individual items. Our furniture wholesale also offers competitive prices. You also get instant access to professional product images and information. The exchange of data is automated. For stationary retail, we tailor store concepts to your requirements and create impressive furniture presentation displays.
Discover the BOLTZE world today and benefit from our services. We are your furniture wholesaler and expert for design options that your customers will love.