Vases wholesale - discover our large selection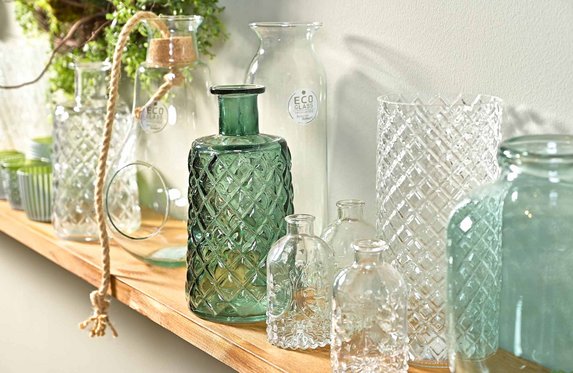 Among the all-time favorites in the wide range of vases wholesale by BOLTZE are vases made of glass. These are particularly timeless and fit perfectly into any furnishing style. At the same time, you can always rely on variety at BOLTZE vase wholesale, because you will not only find transparent glass vases in the range, but also vases made of colored glass and even glass vases with exciting color gradients.
In addition to glass vases, the BOLTZE vase wholesale range also includes, for example, numerous ceramic vases of particularly high quality. The beauty of this material is that there are no limits to creativity. Be inspired by the different designs that the vase wholesaler has to offer in this section. Whether matt or shiny ceramic surfaces, colorful or muted tones - no matter what you have in mind, you will find it at BOLTZE in the vases wholesale.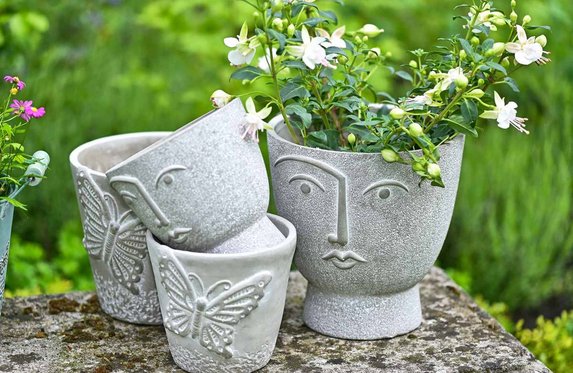 The range of flower pots is just as large as the selection of different vases in our vase wholesale shop. Thus, the right flower pot for every conceivable plant can be found here. Starting with small pots for the windowsill to large outdoor pots in which your customers can plant balcony and garden plants. The vase and flower pot wholesale from BOLTZE impresses with a large variety and regularly changing ranges.
Here you can find exactly the right thing for every taste. The highlights among the flower pots and vases by BOLTZE include plant pots with a concrete look, which fit perfectly into apartments furnished in an industrial style. In contrast to this are flower pots in a romantic design. You will find numerous plant pots with playful flower motifs in the BOLTZE flower pot wholesale shop. Fans of the country house style will be particularly happy about this. In addition, there are many other looks, but all flower pots from the BOLTZE flower pot wholesaler have one thing in common: they really show off any indoor and outdoor plants.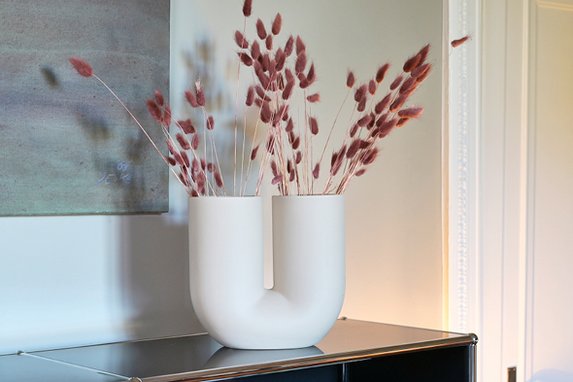 A beautiful bouquet of flowers is probably the most common souvenir of all. After all, almost everyone is happy about that. But you can make your loved ones even more happy if you give them the right vase as a present. Flowers wither after a short time, but the vase remains and you can enjoy it every day. Therefore, our vase wholesale is also a popular contact point for the gift retail trade, because the selection of flower pots and vases that are suitable as gifts is simply huge here.
Offer flower pots and vases from our vase wholesale either individually as gifts or as a set. For example, it makes sense to sell a high-quality vase together with dried flowers as a set. Or a pretty plant pot with the matching artificial plant. In addition to flower pots and vases, you will also find a variety of deceptively real-looking artificial plants and dried flowers in BOLTZE wholesale, which can be perfectly combined with each other. The nice thing about it is that the recipient has something of the gift for longer. Unlike fresh flowers, BOLTZE dried flowers and artificial plants last forever.