Wholesale Christmas decoration: Decoration for the festive season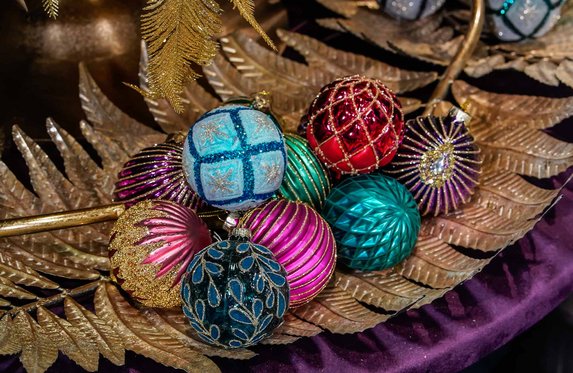 Let us whisk you away into a winter wonderland and increase your sales during the profitable winter months. Captivate your customers with stylish designs, high-quality materials and creative colour schemes. What can you expect from us as a Christmas decoration wholesaler? Decorative pendants with affectionate quotes, foldable paper stars and flowers, straw stars and Christmas baubles that look great on every tree. Our traditional decorative items all feature that special BOLTZE touch, giving you that certain extra something. Glitter, floral patterns, stripes, hand-painted hearts – there are no limits when it comes to creativity here.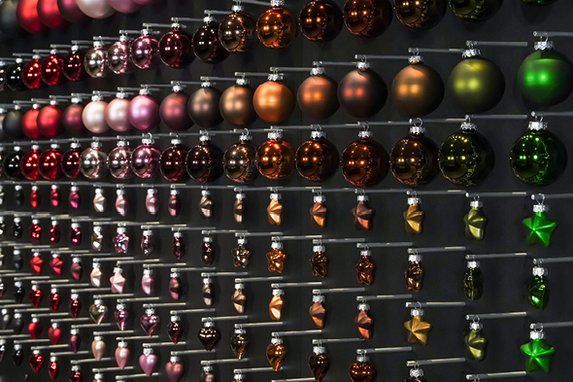 Classic red, combined with green, modern pastel shades or cool silver with black accents - discover unique baubles in our BOLTZE trend worlds that our international trend scouts and team of experts seek out worldwide. With our wholesale Christmas products, you can offer your customers both traditional evergreens and the latest trends that are guaranteed to impress. With our high-quality range, you can establish yourself as a business that your customers will remember and return to – at Christmas and other times of year.
Captivate your customers with elegant table decorations and spruce up your Christmas tree with shiny new decorations. Stars, snowmen and reindeers from our wholesale Christmas decoration range also add the finishing touches to a Christmas tree. As your bauble wholesaler, you can discover Christmas tree decorations that will perfectly meet your customers' tastes.
To help you decide faster, we've put together our "best-of items" which we have broken down by region and sector based on in-depth data analyses.
Do you also sell your products online? No problem with our wholesale Christmas decorations. We have designed our range so that you can also directly sell your products online. We have already taken care of optimising shipping to your end customers. They receive their Christmas decorations and more in individual, ready-to-ship packages. We promise that our prices will remain competitive. We also give you access to professional product images and information. Automated data exchange saves you time with us as your Christmas decoration wholesaler, which is extremely useful during the turbulent Christmas period.
Even for stationary retail, we support you with tailored store concepts as a Christmas decoration wholesaler to showcase goods in an appealing way. Indulge your customers with an attractive showroom that will encourage sales. After all, this feast of love should be showcased accordingly – people want to invite their loved ones into a home filled with warmth and joy.
Discover our range and feel free to contact us. We at BOLTZE look forward to getting to know you personally.