BOLTZE: decorative figurines online shop for B2B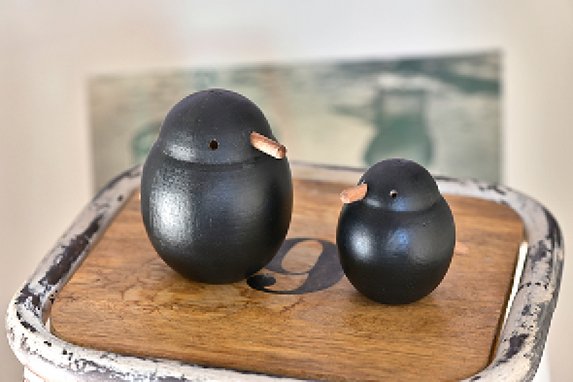 We know the challenges you face each day as a retailer. It is often difficult to predict how quickly your goods will sell and how many to purchase from a wholesale. With BOLTZE by your side, you won't need to worry. As your reliable partner, we want to work with you to ensure your business success. We know that customer satisfaction is a top priority and that's why it is also important to us to always offer your customers a wide range of beautiful decorative figurines and objects.
For this reason, with BOLTZE you can choose when to receive your ordered goods, be it from the decorative figurines online shop or by ordering in one of our showrooms. You'll never have to worry about exceeding your warehouse limits. Consider our warehouse your warehouse. At the same time, we also ensure immediate follow-up deliveries from our decorative figurines online shop in case your shelves empty faster than you predicted. This means your customers will always find what they're looking for when purchasing decorative figurines from you.
Decorative figurines aren't just available in our decorative figurines online shop. We also offer the chance to discover our range of decorative figurines for yourself in the flesh. Feel free to visit one of our two showrooms in Essen or Braak near Hamburg. You can book viewings all year round and browse our range of different styles at your leisure. At the same time, you'll gather inspirational ideas on how to present the goods at your POS.
Our team will also be happy to meet you at one of the many trade fairs BOLTZE attends. We regularly present our product highlights here and you can of course purchase any decorative figurines that take your fancy.
We value personal contact which is why we assign a contact partner to you who is always on hand to advise you. They will be happy to present our "best-of articles" during a meeting with you. This includes the decorative figurines and objects that are currently selling well in our decorative figurines online shop. These recommendations are based on sound data analyses according to region and sector. This gives you a good indication of which purchasing decision is the right one for you.
Contact us today and be inspired by our decorative figurines online shop! Alternatively, log in to the my.BOLTZE decorative figurines online shop to browse our range to your heart's desire. The registration process is complete in just a matter of clicks: our tips and tricks videos give you a step-by-step explanation. We look forward to welcoming you as a customer in the BOLTZE decorative figurines online shop!