BOLTZE: decorative figurines online shop for B2B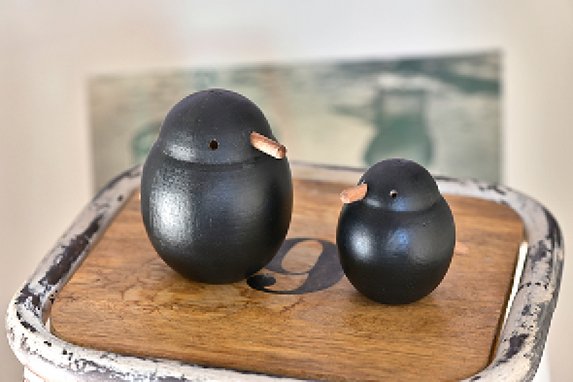 We know the challenges you face each day as a retailer. It is often difficult to predict how quickly your goods will sell and how many to purchase from a wholesale. With BOLTZE by your side, you won't need to worry. As your reliable partner, we want to work with you to ensure your business success. We know that customer satisfaction is a top priority and that's why it is also important to us to always offer your customers a wide range of beautiful decorative figurines and objects.
For this reason, with BOLTZE you can choose when to receive your ordered goods, be it from the decorative figurines online shop or by ordering in one of our showrooms. You'll never have to worry about exceeding your warehouse limits. Consider our warehouse your warehouse. At the same time, we also ensure immediate follow-up deliveries from our decorative figurines online shop in case your shelves empty faster than you predicted. This means your customers will always find what they're looking for when purchasing decorative figurines from you.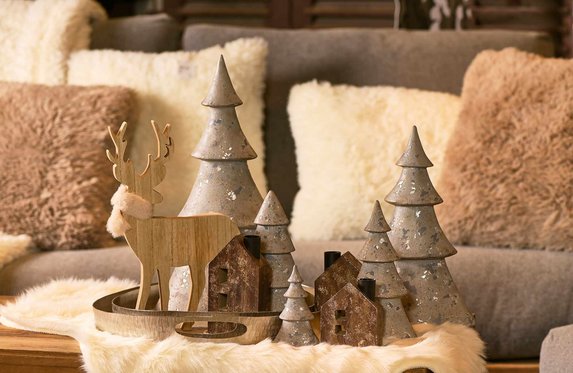 Many customers aren't entirely sure what kind of decorative figurines to buy. No wonder, given that there are countless different decorative figurines and objects to choose from. It's precisely these people who need a little inspiration when visiting a decorative figurines online shop. Their shopping basket will then fill up all by itself. In the my.BOLTZE decorative figurines online shop, it is extremely helpful that the broad range of categories is broken down into multiple subcategories. From figurines to the lettering, sand timer and snow globe sections, you'll find every category imaginable that reflects the diversity of the BOLTZE decorative figurines online shop.
Nature-inspired decorative objects are some of the absolute bestsellers in our decorative figurines online shop. Many customers who buy decorative figurines want to add a touch of nature to their home. That's why objects featuring butterfly and plant designs are extremely popular. Decorative figurines and objects made from natural materials such as wood are highly sought after in the BOLTZE decorative figurines online shop. Other highlights include maritime objects such as lighthouses, anchors and boats. These items instantly let your customers add a hint of holiday vibes to any room.
The best thing about the wide range at BOLTZE wholesale: you can purchase decorative figurines for every season here, whether it's colourful eggs or bunny figurines for Easter, pumpkin ornaments for autumn or gnome figurines and nutcrackers for Christmas. Find the perfect range for your business at any time of year in the my.BOLTZE decorative figurines online shop!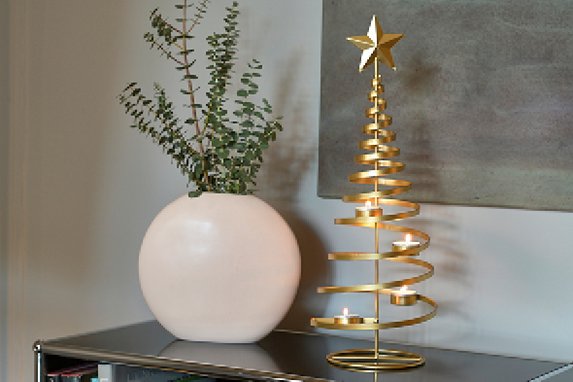 The my.BOLTZE decorative figurines online shop guarantees B2B customers a perfect and comprehensive shopping experience. Aside from the huge range of decorative figurines and objects in a wide variety of styles, the online shop also offers several features that make it even more fun to buy decorative figurines.
Customers can choose between different shopping views in our decorative figurines online shop. The so-called "ambience view" is highly recommended as it's ideal for gathering inspiration. The images of the decorative figurines and decorative objects are displayed in detail here and you can browse the range of decorative figurines in the online shop at your leisure, without being distracted by text. You can easily add any items that you like the look of to your personal wish list with just one click. If you then wish to purchase any decorative figurines in the next step, you can simply view your wish list to make your final decision.
The various filter options in the BOLTZE decorative figurines online shop also enhance the shopping experience. For example, if you already know that your customers prefer to buy country style decorative figurines, you can simply select the "Country House" decor style. This means that only decorative figurines and objects that fit the chosen style will be displayed.