More than just an online shop
Your B2B retailer portal
We know how important it is to move with the times. This is reflected both in our product range and our services. We have created a professional B2B retailer portal exclusively tailored to your needs with our decoration wholesale online shop. Thanks to the decoration wholesale online shop my.BOLTZE, you can optimise your entire digital product procurement and perform order management effortlessly. The decoration wholesale online shop gives you valuable time to devote to your customers.
Our decoration wholesale online shop provides you with lots of practical setting options in addition to the order function. my.BOLTZE has grown into much more than just an online shop in recent years and will continue to offer you many practical innovations in the future. Use the decoration wholesale online shop as one of your most valuable tools for your commercial success.
Discover the whole world of my.BOLTZE now. You can sign up for free at any time.
Easy and understandable via short videos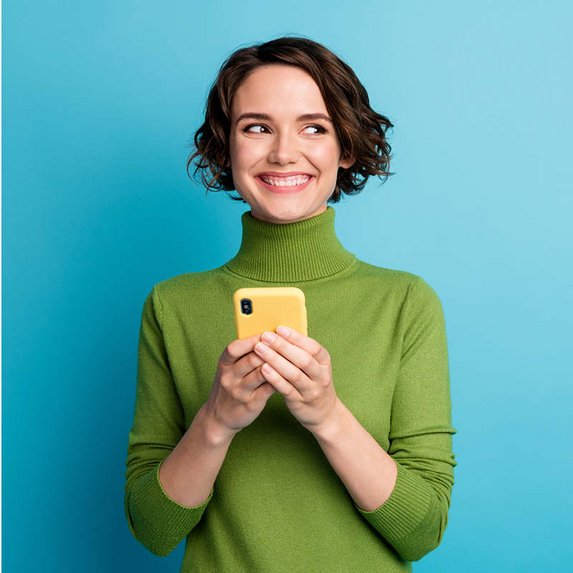 Tips and tricks for my.BOLTZE
Our my.BOLTZE merchant portal offers many features that will make your online shopping experience even more enjoyable! So that you can use the full potential, you will find here, in addition to various help (e.g. for the registration process), many tips and tricks for various applications. Simply and understandably explained via short videos in step-by-step instructions. Just take a look!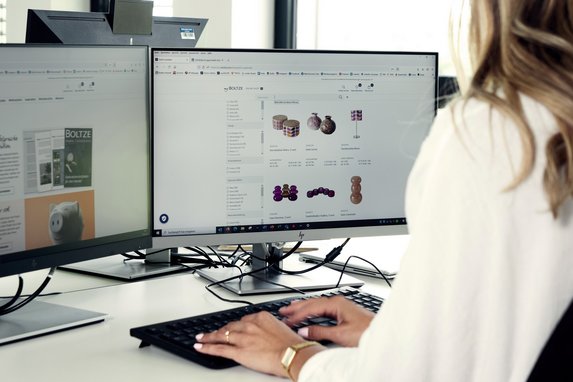 The family-run company BOLTZE has epitomised quality, performance and services for 60 years as one of the leading wholesalers for home accessories and gifts in Europe. We have always supported our partners in providing their customers with a special shopping experience. To achieve this, our experts put together a versatile and selected product range with passion and a love of the exceptional, which leaves nothing to be desired.
In order to make shopping a particularly pleasant experience for you, we have developed our decoration wholesale online shop, which makes it easy for you to process all orders alongside your day-to-day business. This allows you to purchase exactly the right products from over 10,000 items quickly and easily. Every season, we keep the latest home trends ready for you in our Trend Worlds so you always have a wide selection of high-margin items from which to choose your personal favourites.
For example, why not try out the intelligent item search, the practical wish list function or the individual scheduling? You can keep track of your order backlog at all times with a complete view of your documents in the decoration wholesale online shop. Even reorders can be completed in just a few clicks.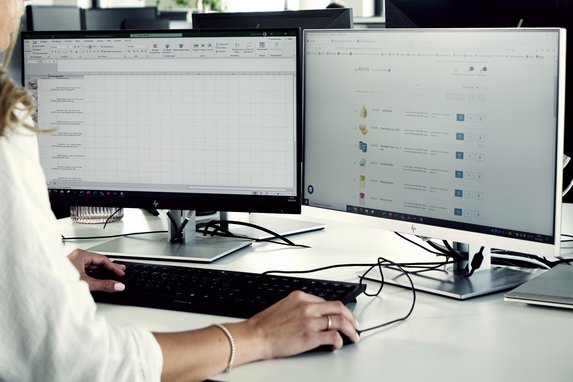 It's not just your customers who deserve an unforgettable online shopping experience. You can also enjoy maximum convenience in our decoration wholesale online shop. In addition to smart features, we provide you with a variety of support options in the form of short videos or step-by-step guides. You will master the use of the decoration wholesale online shop in no time at all, making it easy to use the my.BOLTZE retailer portal effectively.
Discover the decoration wholesale online shop and our diverse product categories.
- View and download documents
You can find all your orders, invoices and delivery notes online in your personal back office of the decoration wholesale online shop. This way, you always have access to a paperless archive and comply with your retention obligation.
- Reorder items quickly and easily
A quick reorder is no longer a problem with the decoration wholesale online shop. You get a direct overview of the last delivery dates, quantities ordered and still available, and order backlog. Everything is available at a glance and can be sorted and filtered as desired. To ensure that you never miss a reorder date for your bestsellers, you can be informed automatically by email about items that can only be ordered at short notice.
- Discover the inspiration section
Do you want to breathe new life into your range? Are you looking for decoration items for a special occasion or in a certain style? Simply use the "Inspiration" section in the navigation. Here you will not only find decorative items for special events, but also the category "Living style", where you can find decorative items for specific living styles as well as "Shop the Looks", for example. The ambience, tile or list view provides you with the optimum presentation of the items, whichever way suits you best.
- Sort, filter and find items
The intelligent sorting and filter feature of our decoration wholesale online shop ensures that you quickly find the right items for your range and access your favourites straight away. Thanks to different item views, you can check straight away what colours and shapes you like best.
- Display 1,000 items at once
In the decoration wholesale online shop, you can display up to 1,000 items together with important information such as availability, backorders or details.
- Find item details quickly at trade fairs and in the showroom
Are you visiting one of our showrooms or the BOLTZE exhibition stand and want to find out more about a certain item? Simply use your mobile device to scan the bar code with the practical scanning function of the decoration wholesale online shop.
- Manage users as an administrator
You can define different roles in the decoration wholesale online shop and determine who gets access to your company account. This guarantees maximum security.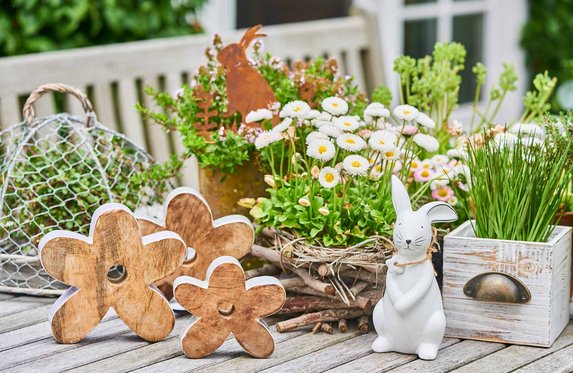 You can sign up for the decoration wholesale online shop at any time online free of charge – it's easy and straightforward! All you need to sign up is an email address. To complete the company registration for the decoration wholesale online shop, you will need your BOLTZE customer number (your company details for new customers) and you can enjoy the exclusive benefits and access to over 10,000 products straight away. Do you need help with the sign-up process or other applications? Visit the my.BOLTZE tips & tricks section.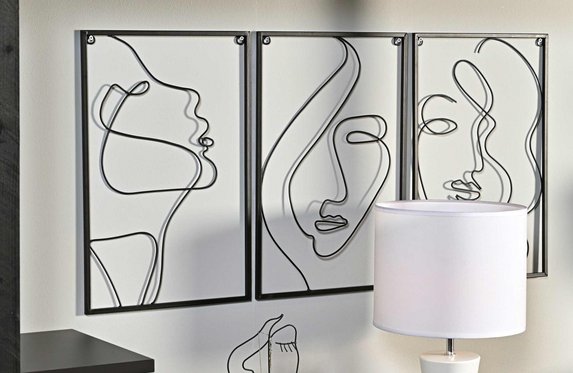 You can't visit one of our showrooms in person? No problem! BOLTZE offers you a convenient alternative with the digital showroom. Visiting a showroom in person can be tricky for many customers and that's exactly why we have designed the digital showroom, an online version of the showroom in Braak. It's easy to navigate with just a few clicks, enabling you to experience the versatile BOLTZE world. As each theme is linked to the B2B online shop my.BOLTZE, you can place the items you like from the digital showroom directly into your virtual shopping basket. Ordering new decorative items and gifts has never been so exciting and convenient! Discover BOLTZE's digital showroom now.
We are also happy to provide you with individual expert advice. Please feel free to contact us. Or discover the BOLTZE product diversity for yourself at one of our trade fairs. Our expert advisors will be happy to take time to talk to you here too. Whether it's the decoration wholesale online shop, showrooms or trade fairs, we are here to offer you comprehensive support.