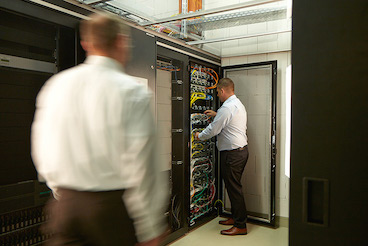 Welcome!
About two weeks before your first day at work, you will receive a digital welcome message with key information about BOLTZE. This includes our staff mission statement, which was developed by all of our staff and that will help you to become more familiar with our values.
Your first day will start with a quick tour around the office so you can meet everyone. You will then be welcomed by your mentor, your fully equipped workstation and a training schedule.
We work in accordance with an open approach and give feedback.
We conduct annual reviews with all of our staff. For staff in management positions, there is a team feedback meeting so that you can find out how your team perceives you.
Our offices with fixed workstations are largely open-plan in order to generate an atmosphere of transparency, openness and to allow for faster decision-making.
We are environmentally friendly.
We adopted a sustainable approach when constructing our office complex in Braak.
The ventilation and heating of the rooms is all done via geothermal energy. In order to save paper and energy, we only print things out when absolutely necessary.
We offer social benefits.
As a medium-sized, family-run company, we know how important social benefits are and are happy to share these with our staff:
Christmas bonuses above the general pay scale
Bonus system
Share ownership for staff
Contributions towards company pension schemes
Tax-free compensation to employees for capital accumulation purposes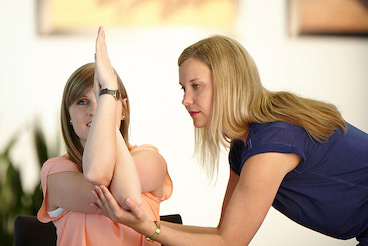 We take health seriously
Being able to do your job requires good health, so we offer:
Non-smoking offices
Free mineral water and hot drinks
Cafeteria: healthy lunches (no flavour enhancers or additives)
Subsidised phytotherapeutic therapies in-house, available biweekly
Social fund for healthcare products and medical aids, as well as for social emergencies
Ergonomic workstations
Various projects as part of our workplace health management programme
We invest in knowledge and skills
Personal and career development is important to us and that's why we invest in the training of our expert staff and management whenever you need it and according to your personal requirements. This includes:
Traditional workshops but also blended learning, e-learning and micro-learning
Coaching sessions (personal and social/communication aspects)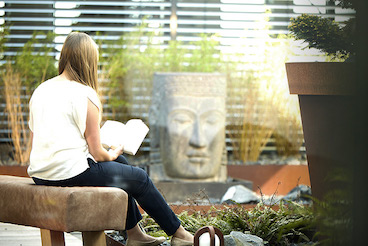 We expect a certain degree of flexibility and are happy to give that back to our staff:
Our core office hours are 8 am to 5 pm. What if you have an appointment with a doctor or a handyman that cannot be scheduled otherwise? Don't worry. We will manage that. Just make sure somebody else from your team is available.
Commercial staff can enjoy flexitime
With Wi-Fi, iPads and working from home, you can work from anywhere
"Silent rooms" give you space for work that requires a particularly high degree of concentration
It is possible to take unpaid holiday after consulting the management and your team
Continual auditing by BOLTZE itself and external organisations
In the 'Deutschlands beste Arbeitgeber' (Germany's top employer) competition, we have already shown that we met our employees' expectations in the categories of credibility, respect, fairness, pride and team orientation, winning Awards in 2008 and 2012.
In 2015, we were awarded the good-employer accolade by the employer association AGA.
This could also be of interest to you