BOLTZE Garden – Garden dreams for your range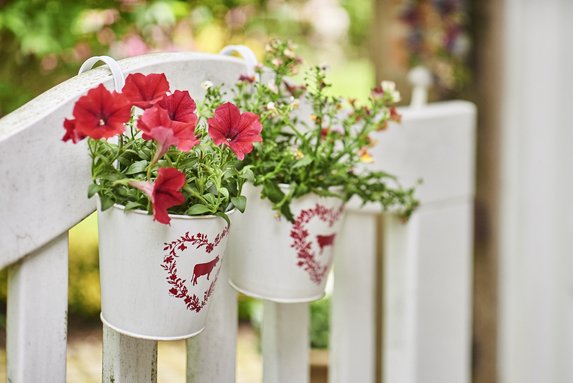 Did you know that BOLTZE has been working for you since 1964 as one of the leading wholesalers for home accessories and gifts in the DACH area with a worldwide sales network? With every purchase, you benefit from years of experience and a qualified team of experts as well as trend scouts, who are on the lookout for the latest trends all over the world for you – and also of course for the BOLTZE Garden range.
Our family business has continuously developed and reinvented itself over the decades. Today, you can immerse yourself in the exclusive and seasonal trend worlds of our own brands such as BOLTZE Garden and find inspiration for your stationary business and digital retail in an extensive outdoor range. In addition, we recommend that you take a look at our selection of many other brands such as BOLTZE Home, BOLTZE Lights and BOLTZE Xmas.
For us, it has always been a matter of course that we meet your and our standards of quality, workmanship and design. To achieve that, we have established a four-stage quality assurance process and seamless production monitoring, which ensures that you don't have to make any compromises in our product selection. Ultimately, it's the love of special things that motivates us to give our best every day. With the selected decorative items in BOLTZE Garden, we would like to support you so that your customers can give (with) love. This is a real matter of the heart for us and ultimately makes the difference.
Browse through our BOLTZE Garden brand world and find just the right things for your range. If you already have a clear idea of a product that you want, please do not hesitate to contact us. We support you professionally and with the best contacts for any special production.
Have fun on your shopping tour!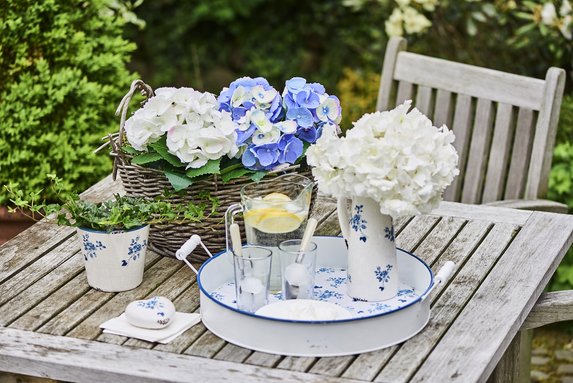 In BOLTZE Garden we take you into a stylish product world of various garden accessories that turn every outdoor area into a real eye-catcher. In addition to classic planters that no terrace should be without, at BOLTZE Garden you will discover unusual plant markers that feature creative figures or beautifully shaped stainless steel spheres, as well as aesthetically sophisticated decorative figures ranging from angels and birds to Buddha figures. In our selection, we've made a point of offering you a variety of different materials such as metal, plastic, rattan as well as ceramics and diverse styles. With BOLTZE Garden you have a wealth of ideas to fulfil the wishes of your garden lovers.
The extensive BOLTZE Garden range is rounded off by pavilions, garden furniture and rose arches so that you can also meet the demand for "larger" outdoor furnishings.
You can enjoy these and many other products at BOLTZE Garden.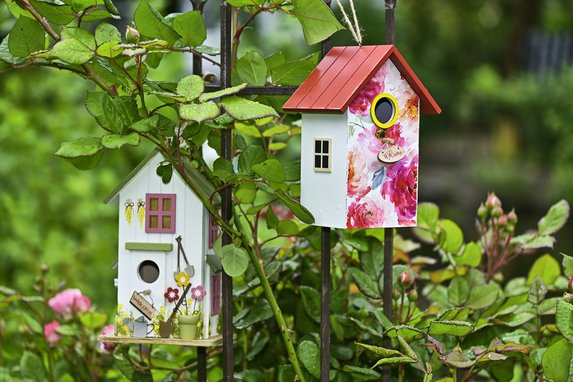 Your customers appreciate your choice of items from BOLTZE Garden. With us, you ensure that they always find exactly what they're looking for on your shelves. With us at your side, you don't have to run your own warehouse for this. We take care of reliable organisation and logistics – just-in-time. For you, this means the fast availability of goods, always exactly when you need them.
Benefit from our one-stop-shop strategy. We bring together all the strands of our global sales network so you won't have any hassle at all. We simply deliver everything according to your wishes, starting with the choice of supplier, to the articles and the packing height.
For us, this goes without saying: 100% availability of goods. We immediately deliver even the smallest quantities from BOLTZE Garden or our other brand ranges. And free delivery with cash discount.
Please let us know your preferred dates so that you can start the season in good time. We guarantee deadlines for you and ensure that your customers are the first to enjoy the latest BOLTZE Garden. Alternatively or additionally, we supply you with fixed delivery cycles, which you can select individually. Maintain your flexibility with us.
The latest technology is used for all logistics solutions. In this way we can promise you fair prices and reliable delivery. See our effective processes yourself, which have been thought through down to the last detail.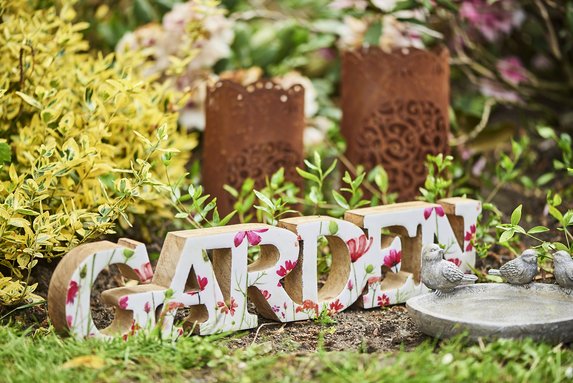 Simply experience more with us. You can order all articles from BOLTZE Garden and Co. directly in our modern and intuitively designed Online Shop. You can access this via the exclusive my.BOLTZE dealer portal. We asked ourselves how we could provide you with even better support in your day-to-day work. The result is a digital platform that offers you unique added value with numerous functions and services. Use the intelligent article search, save your favourites from the BOLTZE Garden World in your watch list, plan your individual deadline deliveries and place your rapid reorder. All your documents, orders and images are stored in your personal area for direct download.
You will also find numerous tips and tricks for my.BOLTZE, step-by-step instructions and useful information. This makes online shopping a lot more fun and makes work easier at the same time.
Our tip: If you want to experience BOLTZE Garden live, please visit us in one of our showrooms in Essen or Braak near Hamburg. You will also find us at numerous trade fairs, where we will provide you with comprehensive advice. Feel free to have a look at the overview of our exhibition dates.
Do you have any more questions about BOLTZE Garden? Please feel free to contact our competent experts directly. We take the time to listen to your concerns and advise you individually.